You can now read textbooks with BeeLine!

Click here

to get 50% off your first month!
"If you've got a need for speed, BeeLine
Reader's appeal is hard to deny."
"If you've got a need
for speed, BeeLine Reader's
appeal is hard to deny."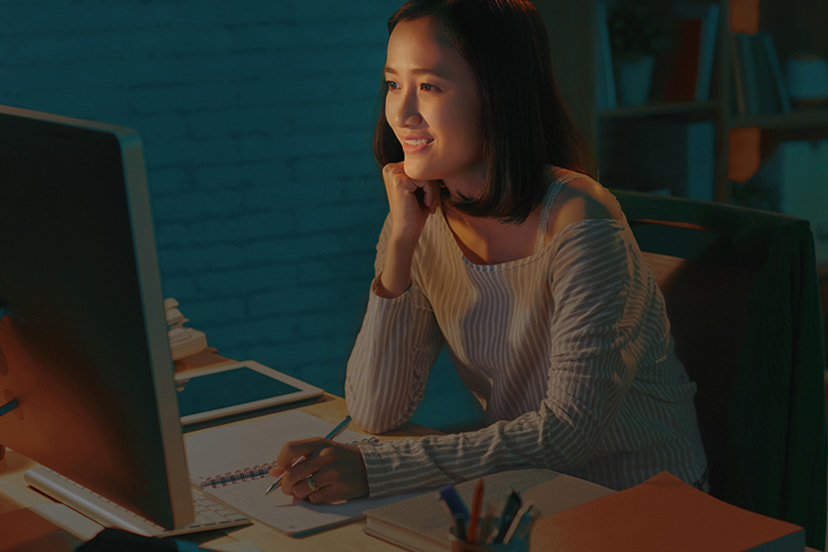 Add to Chrome
Read Faster and Easier, All Day Long
Suffering from screen fatigue? We're here to help! BeeLine Reader makes reading on-screen easier, faster, and more enjoyable. We use a simple cognitive trick — an eye-guiding color gradient — to pull your eyes through long blocks of text. This helps you read more effectively and maintain your focus better.
Our innovative technology has won social impact awards from The United Nations and Stanford University, and our tools have been adopted by top colleges and universities. Check out our apps below and see how much BeeLine can help you!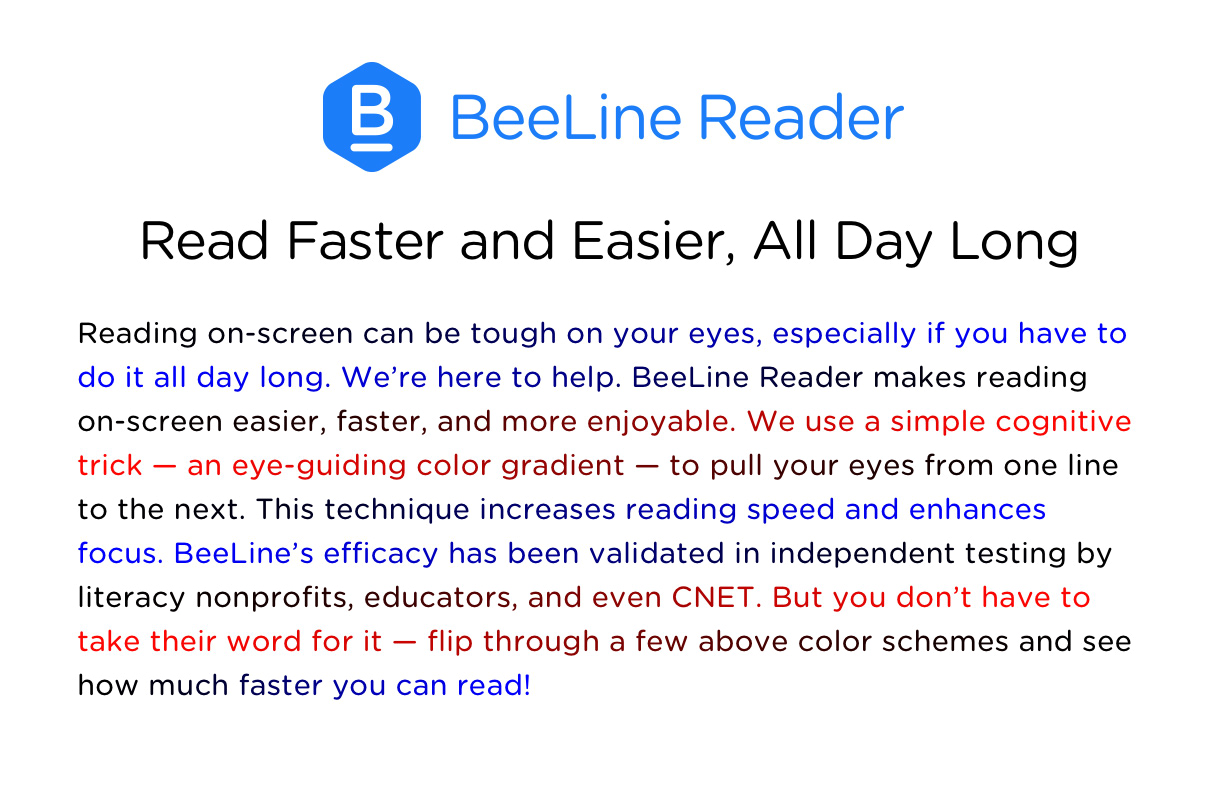 Add to Chrome
We've just launched our first ebook partnership, with Perlego. They're like Netflix-for-ebooks, and they have tons of textbooks and non-fiction titles too. If you sign up via this link, you can get 50% off your first month! To use BeeLine extensions for iOS (totally free!), Chrome, and PDF, check out the links below!
Many companies are considering adding BeeLine to their products, and the more they hear from people like you, the sooner BeeLine will be available. Scroll through the icons below and click on a platform where you'd like to see BeeLine to show your support. It just takes a minute, but it makes all the difference in the world!